Before you really try it. Compare the products.
Our customer compared our usual supplies to Chinese No.2 largest factory for large size bearings.
Quality can often be seen by eyes, please focus on surface roughness, chamfer, roller treatment, and to think the price of the ugly looking is much higher than the better quality stuff.
You may see from the picture, 22218 on the right from Findbearing, seems more shining.  The reflection of light shows different roughness, focus on the raceway and rollers. Although spherical roller bearings usually do not require vibration test, it is without think that the bearing with good roughness has better performance on noise.
Top rank Chinese material from Dongbei special steel group;
Single oven single size heat treatment;
Brass cage material used electrolytic copper other than recycled brass;
Rollers 100% inspected, double checked fine grouping;
Oil groove finely treated;
Bearing oil groove and chamfer black treated;
Special protection against scratch and knocked wounded;
Superior surface roughness;
Quality checking and reports with details;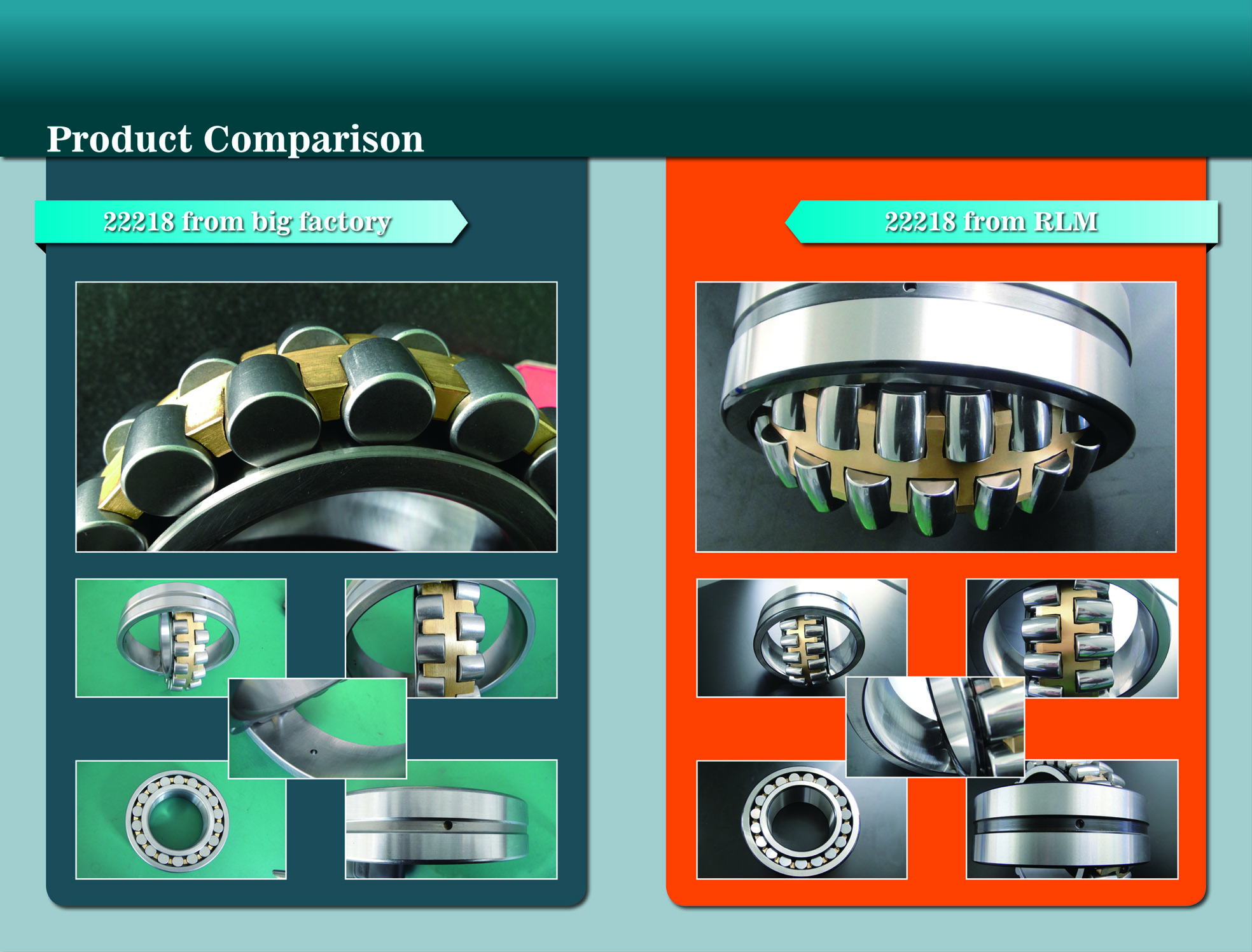 You might also be interested in:
Quality comparison :  22218 catalogue page | 29324 RLM vs small Chinese factory | FAG vs RLM on 24038
Quality inspection of 238/1000CAKC3W33 | 29444EM Quality inspection  | 23134MB inspection pictures